Directory Category:
Administration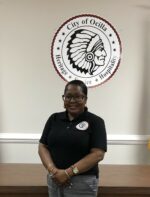 Lakisha Fleming, Assistant Accounting Clerk
The Assistant Accounting Clerk is responsible for Accounts Payable and assists with payroll, utility bill and tax payments, also assists the Public Works Department handling work orders and maintenance reports.
Need to get in touch with the Assistant Accounting Clerk?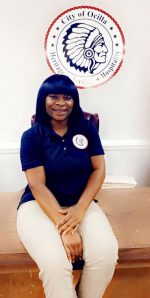 Quanneisa Harris, Front Desk Clerk & Municipal Court Clerk
The Front Desk Clerk duties vary by customer.  The primary responsibilities of the Front Desk Clerk are customer service and administrative work, such as word processing or data entry.
The Municipal Court Clerk is responsible for clerical and administrative duties in the Ocilla Municipal Court. They maintain a docket of filing and hearing dates, arranges and records payments of fees and fines and assembles documents and materials for court proceedings.
Need to get in touch with the Front Desk Clerk/Municipal Court Clerk?
Joe Saxon, Standard and Compliance Director
The Standard and Compliance Director's primary duty is ensuring compliance with policies, codes, rules, regulations, and permits in a proper, timely fashion within the limits of the law.
Need to get in touch with the Standard and Compliance Director?