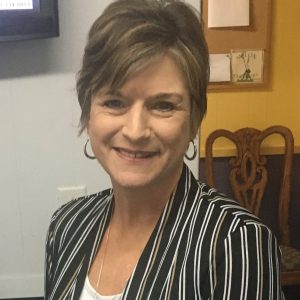 Born and raised in Ocilla to Joe & Shirley Wright. I have three sisters and two brothers. I have two children (Drew & Anslie Paulk, an amazing daughter-in-law, Lesley Leyse Paulk, and two beautiful grandchildren). A graduate of Irwin County High School class of 1986. I have a bachelor's and master's degree in Adult and Career Education from Valdosta State University. I have been employed with Wiregrass Georgia Technical College since September 2001. I was first elected to the Ocilla City Council in 2016 and began my first term in January 2017. I love to read, travel and spend time with my family. 
Current and previous affiliations:
Community Development Committee
Public Safety Committee
Member of Ocilla Rotary Club 2020 to present
Board Member of Cancer Coalition of Ben Hill and Irwin County 2016-present
Board member for the Ocilla- Irwin Chamber of Commerce 2011 – 2017
Member of Southern Georgia Regional Commission Board: 2014 – Present
Member of Ben Hill-Irwin Joint Development Authority Board: 2015 – present
Member of Fitzgerald Lions Club: 2011 – 2015
Member of United Way Board: 2012
Member of Council for Resource Development
Member of Fitzgerald Business Women's Professional Network
President/Vice President of Ocilla Lion's Club: 2004 – 2005
Member of Ocilla Jaycees: 1991 – 2000
Community Ambassador for the American Cancer Society (ACS)
Participant at Celebration on the Hill, ACS, Washington, D.C.
Participant at Lobby Day, ACS, Washington, D.C.
I chose to run for the council because I love the Great City of Ocilla and want to make a difference in my community.